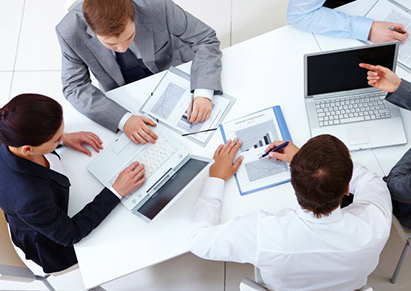 Download Company Profile
Since 1984
Our Company Profile
---
Laxmi Industries Corporation (L.I.C. Motor) was established by Mr. Pradipbhai J. Kansara from started manufacturing about more than three decades ago in year 1984 at Surat City (Gujarat) India. L.I.C. Brand providing electric induction motors solutions like (Looms Machine Motors, Looms Break Type Motors, T.F.O. Machine Motors, Rapier Machine Motors, Warping Machine Motors and Water Jet / Air Jet Machine Energy efficient motors) mainly for Textile Industry. For Diamond Industry, company providing customize solutions as per our clients' requirements. Textile & Diamond industries both are the biggest market hub not only Surat city but also effecting economy of all over India.
The L.I.C. brand has clear focus on technology, change and customer needs. The Company saying that "Customer First". This brand's leadership is a result of its passion for perfection in product performance and strong history in achieving total customer satisfaction. Company management is extremely committed to building long term partnerships with its customers & suppliers. Our employees are the most motivated, skilled and dedicated workers in the Specialty Motor Industry.
The Industry has high demands of electric induction motors. And thus, to make sure clients get exactly as per their requirements. With the in house R & D department and continuous efforts to reach the core of client requirements. For Improve customer satisfaction,
Company believe " We Deliver What We Promise"
Consistent Quality & Power saving solution
Product Development for a changing market
Technical Support for different application
Upgrading Technology.
L.I.C. Brand has earned the trust and reputation from our thousand of valuable customers in India. Company respect our employees and believed that the success of our business is led by each individual creative hard work and good team work.
Quality
---
For us the parameters of good quality are ever-changing. What could be described as an acceptable quality year back is obsolete now. Quality of a product is inclusive of how well the products is tailored to the need of the modern times and sometime may be whether it is a little ahead of it's time. In keeping with these requirements that we have designed our measures and polices of quality control.
Vision
---
Global acceptance and recognition that our products provide an effective contribution… improving total performance and enhancing customer confidence and creating values.
Mission
---
We at Laxmi Industries Corporation believe that quality is never an accident. It is always the result of intelligent effort and hence there should be a will to produce superior quality products. L.I.C. is committed to supply special purpose motors and pump sets as per the requirements of the customer and continually improve the effectiveness of the quality management system to enhance customer satisfaction, and strive to develop our personnel & products.